Initially, during the enrollment in the Diploma in Diplomacy and World Affairs course, I viewed this programme as a bridge to the amazing world we live in, where I could expand my contours on global affairs. Day by day, and session by session, through the eminent knowledge and experience that this course gifted, I now view this programme as a mentor for existence, cooperation and understanding in the ever-fluctuating globe.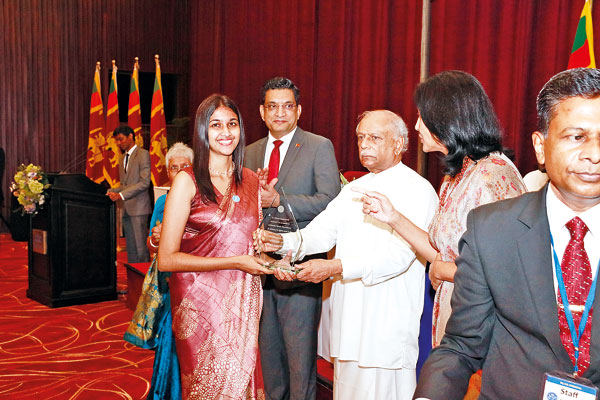 Moving back to the very first day of lectures at the Bandaranaike International Diplomatic Training Institute (BIDTI), I recall how elated and excited I was to participate for the session. I remember the very first glance through the course guide; it comprised of substantive and pragmatic modules related to diplomacy, and the separate module on International Law captured utmost interest since my career was based on law. Starting from the initial day of commencement of lectures, the BIDTI ensured that the lectures were conducted by experienced Diplomats which included Ambassadors and renowned officers of the foreign service and professionals in their relevant fields. It is undoubtable that the engagement with such experts compounded the overall expertise delivered by the Course. A personally memorable session for me was the session on 'Media interviews'. The students during this session were given the opportunity of representing the role of a diplomat and being an interviewee on behalf of the country. The key takeaways of this interview yet remain unforgotten. The Staff of the BIDTI was extremely welcoming and accommodated us throughout the entire programme unhesitatingly.
The entirety of learning, expertise, and engagement I gained from this program exceptionally benefited me as I'm currently a law graduate that merge diplomacy and world affairs with my profession. As a person who was involved in the course, and currently engages in diplomatic relations, I view diplomacy as the 'Subtle art of co-existence and peace that nurtures mutual understanding across boundaries'. Fabrication of this art is a necessity that is non-ignorant, and the BIDTI plays a pivotal role in facilitating this fabrication. This art of diplomacy decorates the world in achieving better heights through unity and peace.
Methmuthu Abeywickrama
L.L.B. (Hons.),
University of Colombo
Awardee of the Sirimavo Bandaranaike Memorial Award at the 24th Convocation
of the Bandaranaike International Diplomatic Training Institute (BIDTI)
Published in the Sunday Times Newspaper - 8th January 2023